Accomptant, Inc. was established in 2011. We support business owners and executives as they scale their businesses by helping them gain a better understanding of their financial numbers. For many business owners and executives, the numbers related to all of the different areas of accounting can be overwhelming and distracting. For some, it is even painful in terms of the time and anxiety needed to manage risk, regulations, and laws. But magic can happen when business owners understand how best to use the numbers in their businesses. With the right approach and advice, knowing and understanding financial numbers can lead to a strong cash flow management and sustainable growth. Most importantly, business owners and executives will have us as a partner who will help to reduce the burdens of managing finances while improving their work-life balance.
At Accomptant, Inc., we understand the intrinsic value of providing exceptional financial services and completing tasks on time. Indeed, we take pride in meeting all deadlines and we thrive in fast-paced environments. Not only we are dedicated to detail and accuracy, but also to providing holistic recommendations that connect our client's financial practices to the organization's larger mission and goals. Our expertise in accounting and finance, along with our interpersonal strengths, have helped many organizations improve their financial operations, procedures, and health.
Accomptant, Inc. is certified by WBENC (Women Business Enterprise National Council) and a member of Pinnacle Global Network.
" My reward is witnessing a company grow after helping them restructure their organizational systems. "
– Dira Creek, Founder and Owner of Accomptant, Inc.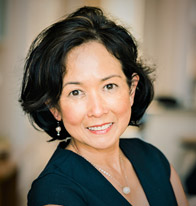 Dira Creek is the CEO of Accomptant, Inc.
My areas of expertise include accounting, cash/treasury management, business management, auditing, financial reporting, budgeting, and public and private grant management. All of these areas of expertise have been sharpened by my twenty-five years of experience. Not only have I worked with Fortune 500 companies such as Blue Shield, Sun America/AIG, and Hyatt Regency, but I also refined my knowledge and skills by serving small and medium size companies and non-profits .
With my experience and my MBA, BA in Accounting/Economics, and BS in Hotel/Resort Management, I bring an extensive set of skills when I assess your financial data and provide advice on restructuring finance and accounting departments to meet current GAAP and FASB standards. I am also skilled at ensuring an organization's financial and personnel policies are aligned with best practices, regulations, and laws. Importantly, I have a successful record of working with diverse communities and a strong commitment to ethical decisions and practices and full compliance with regulations and laws.
At the personal level, I am a former member of the Indonesia National Synchronized Swimming team (1986), and I enjoy gardening, cooking, and competing in triathlons. I am fluent in Indonesian. My twenty-year old son is attending Ohio State University on a ROTC from the U.S. Air Force. I am based in Los Angeles, California.
Aashna Kampani – Junior Accountant
Shari Morales – Bookkeeping/Administrative.
For more information on Accomptant's services, please contact us today for a consultation:
Email: accounting@accomptantinc.com
Phone: 310.770.4888