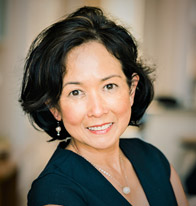 Dira Creek is on her twenty-five years of experience as a financial professional, she has developed a national reputation for assisting organizations with their financial needs.
Dira's areas of expertise include accounting, banking, cash/treasury management, business management, auditing and financial analysis and reporting, and financial data management. She is also skilled at ensuring an organization's financial and personnel policies are aligned with best practices, regulations, and laws. Importantly, she has a successful record of working with diverse communities and a strong commitment to ethical decisions and practices and full compliance with regulations and laws. Her clients, like community members who know her, agree on Dira's passion, integrity, and professionalism in assisting individuals and organizations alike.
Dira has extensive experience improving the financial operations for many kinds of organizations. From start-ups and Fortune 500 companies such as Blue Shield, Sun America/AIG, and Hyatt Regency to nonprofits, she has used her skills to evaluate an organization's financial processes and accounts with the goal of making recommendations and implementing strategic action plans. She is passionate about improving her client's financial procedures and practices and will work directly with clients to create plans to meet their financial goals.
At Accomptant, Inc., Dira understands the intrinsic value of completing tasks on time for her clients: she thrives in fast-paced environments and takes pride in meeting all deadlines. She is dedicated to detail but also provides holistic recommendations that connect her client's financial practices to the organization's larger mission and goals. Her expertise in accounting and finance, along with her interpersonal strengths, have helped many organizations improve their financial operations, procedures, and health. Accomptant, Inc. is certified by WBENC (Women Business Enterprise National Council).
Today, her office specializes in cost-effective measures to meet your current and future business needs.
Full cycle accounting
Interim Controller/ CFO services
Finance Restructuring and Planning services
No matter what services your business selects, Accomptant's professionals will listen to your needs and provide personal attention. We will help your business grow, restructure, and plan for a successful future. We would be delighted to bring our passion for finance and customer service to help your business thrive.
" My reward is witnessing a company grow after helping them restructure their organizational systems. " – Dira Creek, Founder –
Dira earned a Bachelor of Arts degree in Accounting, Bachelor of Science degree in Hotel and Restaurant Management from Sierra Nevada University, and Economics at Trisakti University in Jakarta and an MBA from the Keller Graduate School of Management at Devry University.
At the personal level, she is a former Indonesia National Synchronized Swimming team 1986, and she enjoys gardening, cooking, and a triathlete. She is fluent in Indonesian. She is based in Los Angeles, California.
For more information on Accomptant's services, please contact us today for a consultation:
Email: accounting@accomptantinc.com
Phone: 310.770.4888